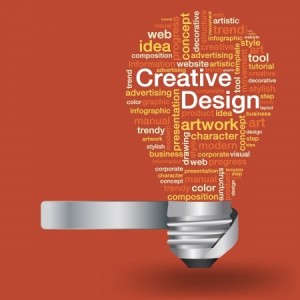 If you are a business owner, you probably know that your website is one of your most valuable sales tools. A well-designed website that accurately represents your brand and speaks to your customer's needs is more likely to generate sales. However, building an effective website can be difficult, as it requires a seamless integration of design and marketing concepts. If you are thinking of redesigning your website, consider working with a reputable web design agency. Some of the benefits of working with an agency include:
1. Extensive Knowledge
While freelancers tend to focus on niche service areas, web design agencies typically offer a range of digital marketing services including social media management, search engine optimization (SEO) management, and inbound marketing. If your end goal is a well-designed website that can increase sales, make sure your web developer works in conjunction with a marketing expert.
2. Collaborative Work Environment
Agencies employ multiple team members, creating a talent pool that will be available to collaborate on your project. Working in a team encourages collaboration and idea-sharing and makes it easy for web designers to overcome creative blocks. As a result, they're able to work faster and more efficiently.
3. Professional
Reputable agencies usually demonstrate a high level of professionalism, and they tend to have proven track records of success. They place high importance on customer service and often go above and beyond to ensure their clients are happy.
4. Access to Resources
Web design agencies tend to have more in house resources than individual freelancers. So if your website requires a specific functionality or web application, an agency is more likely to provide a custom solution that meets your needs.
5. Efficient
Because web design firms usually consist of multiple team members, they can tackle many aspects of a web development project all at once while also providing instant peer-review.
6. Superior Communication Skills
Professional web design agencies usually operate at regular work hours, so they are readily available to answer their customers' questions and address any concerns they may have.
7. Truly Interested in Your Company
Great agencies work with customers they truly care about, and they will be there once your project is completed to provide on-going support. They'll take the time to understand your vision, create and establish your brand and represent your mission truthfully. Reputable agencies develop strong and on-going working relationships
with their clients.
If you are considering redesigning your website to draw in more visitors, leads, and customers, hiring a web design agency certainly has its advantages. With over six years of experience in Bay Area web design, we at Launch Brigade offer our clients unparalleled web development services. Our team works diligently throughout the entire web development process, from idea development to execution.
Contact us today for a free quote.