Coastside Couture was already a successful wedding and event planning company when we first sat down to talk them about possible directions for a new website. They wanted one that would capture both the company's elegance and professionalism and the owners' zesty, straightforward, creative, and personable approach.
We designed and built the site based on Coastiside Couture's existing logo which we all agreed was just right. We went with WordPress as our content management system because easily editable content was a major factor for our clients.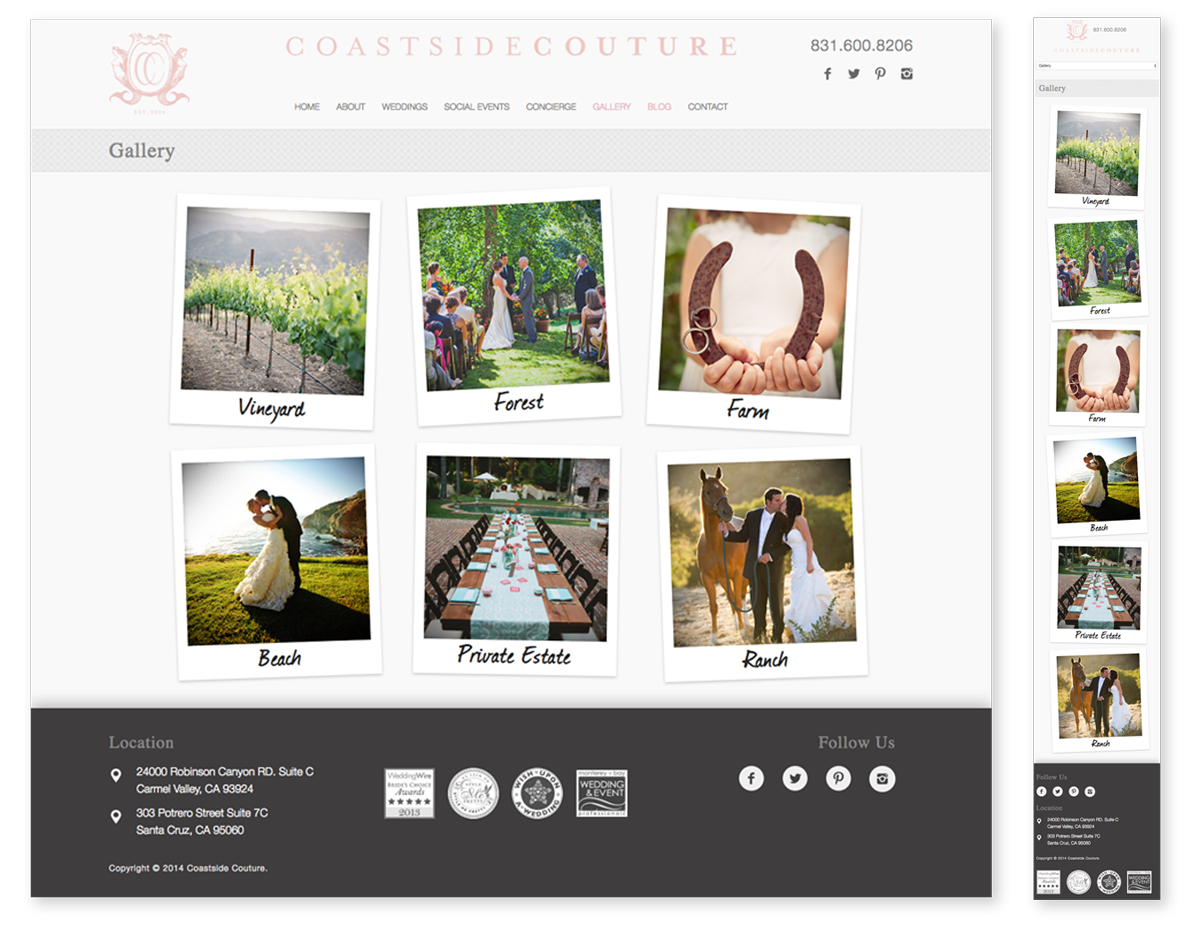 We did our best to introduce the business and the people behind it with flare, a bit of ostentatious indulgence – but never forgetting about accuracy and our most important goal: to attract more visitors to the site and represent the company in a way that is truthful to who they are.
Apart from doing design and development work, we put a lot of emphasis on SEO (search engine optimization). Our Client's goal was to gain momentum and achieve higher ratings in Google searches. We definitely met the challenge, and we are going to keep continue working with this amazingly passionate and professional team.